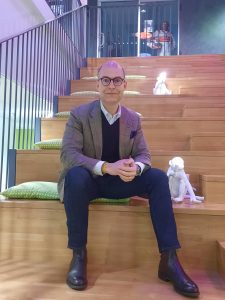 From a real estate investor's point of view, I'd like to share two key observations on 2020 total returns in the Nordics recently published by MSCI and KTI, respectively, and what this means from an energy efficiency perspective. Please note that the views below are my own and do not necessarily reflect the views of either MSCI or KTI.
First, it's interesting to note that we saw returns decline particularly in Sweden and Finland driven by very exceptional circumstances caused by the COVID-19 pandemic. Headwinds that hit Retail already earlier, were strengthened by more cautious consumer behaviour particularly in shopping centres. And concerns relating to the future of work and the wide-spread adoption of WFH arrangements, also in previously very conservative businesses and sectors, caused investor concerns to increase for Offices, that have largely performed very well in recent years and have been regarded as fairly safe anchor investments in any real estate portfolio. On the other side of this we find, perhaps not entirely surprisingly, both Residential and Industrials/Logistics.
Wider gap between the best and worst-performing assets
Second, the spread in returns both between and within traditional sectors widened, and in some cases considerably. To some extent, this point builds on observations earlier on divergent performance between sectors, but not entirely. Within Retail, shopping centres performed particularly weakly whereas necessity-driven and food-anchored assets largely performed considerably better. Similarly, local differences and changes in supply and demand resulted in larger deviations within Offices, both with the specific counties and between them. For CBD Offices, strong double-digit returns in Oslo reflect a notably different picture than clearly more modest returns in both Stockholm and Helsinki, which were moreover the weakest and the best of the respective national Office markets. The wider gap between the best and worst-performing assets seems to have widened further during the pandemic and increases the importance of future-proofing assets and portfolios to changes in the market.
The energy effective perspective
And what does this mean from an energy efficiency perspective? Let me provide some views on this. An energy-efficient building is not only environmentally a better alternative. It is also economically more sensible. An energy-efficient building has virtually always low operating expenses with associated positive implications on net operating income and the valuation of the building, among other things. In an environment with more than usual uncertainty on the level of occupier demand for many types of properties, it would seem to make even more sense to manage your operating costs prudently. I would furthermore argue that an energy-efficient building has a positive implication also on risk management as it addresses the exit-risk on valuations, improves the financing options for the asset and it also reduces the exposure to further tightening of regulations by relevant environmental authorities etc. With capital availability and cost on both debt and equity sides of the market remaining favourable, now would seem to be a very good time to accelerate your investments to reduce your carbon footprint and future-proof your real estate investments. At nollaE, we are here to help you achieve this as well as generating an attractive return on your investment. www.nollae.fi