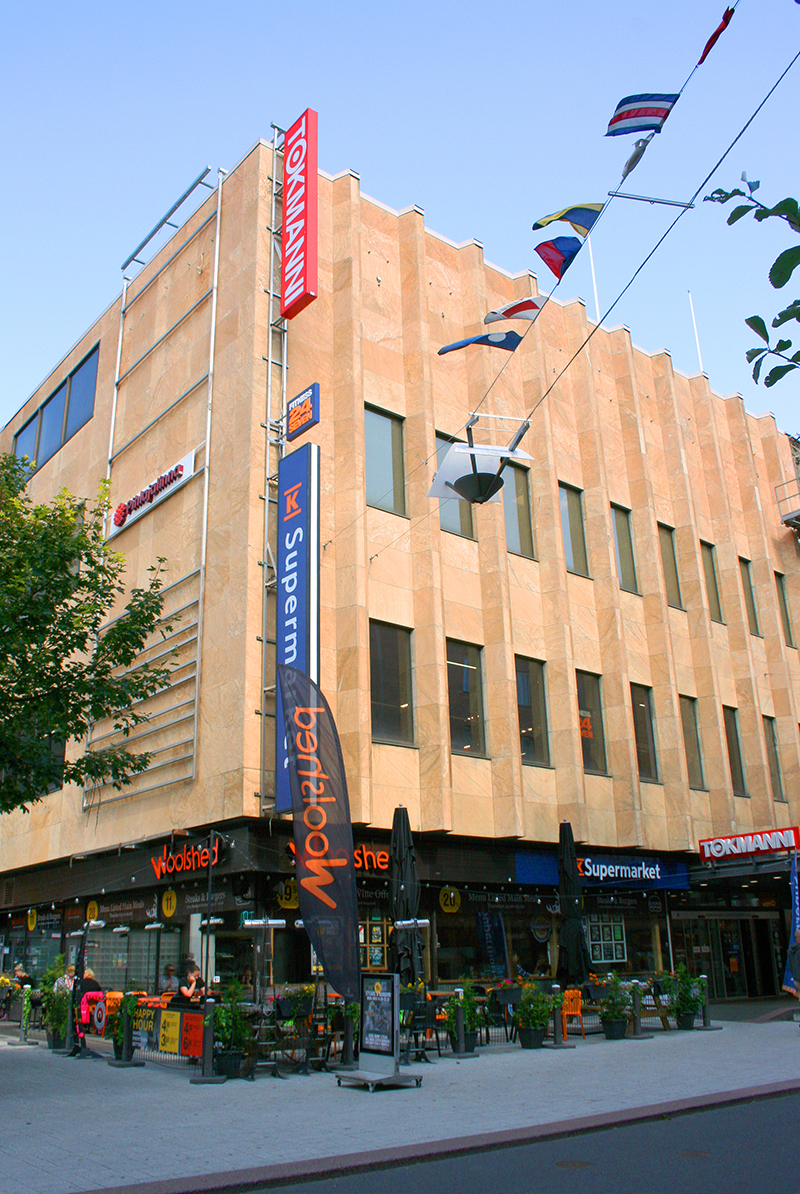 Energy efficiency consultant nollaE and real estate development and investment company Virtanen Yhtiöt have agreed on optimizing the energy efficiency of Kivikukkaro, a business building situated in the city center of Turku.
Virtanen Yhtiöt acquired the building in 2016 with the aim of developing Kivikukkaro into a modern office and commercial building. The building has been renovated during its lifetime, but with its energy solutions Kivikukkaro, built 1975, is a typical Finnish commercial building.
Significant reductions in energy consumption and emissions
"We simulated Kivikukkaro's energy consumption, and found a combination of energy solutions, which will reduce the energy consumption of the building significantly", says Nikolas Salomaa, CEO of nollaE.
Optimization designed by nollaE exceeds today's energy efficiency requirements. "With our solutions, Kivikukkaro will respond to future energy efficiency requirements of buildings. We look at 2050, the least", Salomaa continues.
The annual energy consumption of Kivikukkaro will diminish with 1609 MWh, from current 2684 MWh to 1075 MWh. The saving equals annual energy consumption of 80 single-family houses with electric heating (common equipment, 120 m², four persons). Additionally, the building's annual CO2 emissions will diminish significantly; 541 tonnes altogether.
Individual energy solutions are key
"Heating and cooling of the building are based on an innovative hybrid energy solution. It utilizes several heat and cold sources, such as energy wells and energy flows of the building and its surroundings", says Salomaa.
nollaE's hybrid energy solution utilizes energy wells in a way that is more economical than regular geothermal heat pump systems.
"Every building is different, and therefore also energy efficiency solutions designed by nollaE are individual for each building. By looking at every building individually, we find the best possible combination of measures for each building we optimize", Salomaa continues.
Optimization lowers also energy expenses
During the past decades, Kivikukkaro premises have been used for various purposes. Today you can find several businesses in the building, such as a supermarket, fitness center, restaurant, and a private medical center.
"We are developing Kivikukkaro into a modern building serving different types of customers. Thanks to nollaE's energy efficiency optimization we can
significantly lower the energy consumption and -expenses of Kivikukkaro. This is positive both for us and our customers, and reflects our responsible way of doing business", says Juuso Virtanen from Virtanen Yhtiöt.